karma.net
it's not about retribution, vengeance, punishment or reward; karma simply deals with what is.
Blog entries with "tag" Cancer
---
BOINC
If you want a cool screensaver for your computer and want to help advance research in medicine, clean energy, and materials science with Rosetta@home or you wish to help Search for Extraterrestrial Intelligence with SETI@home - that's awesome! Download the BOINC Manager and setup your screensaver to help contribute to our team (F*ck Cancer @ SETI and F*ck Cancer @ Rosetta - or see the combined stats here at BOINC Stats).
BOINC will use your desktop/laptop's CPU while you're not using it to help further research. Make sure to join F*ck Cancer!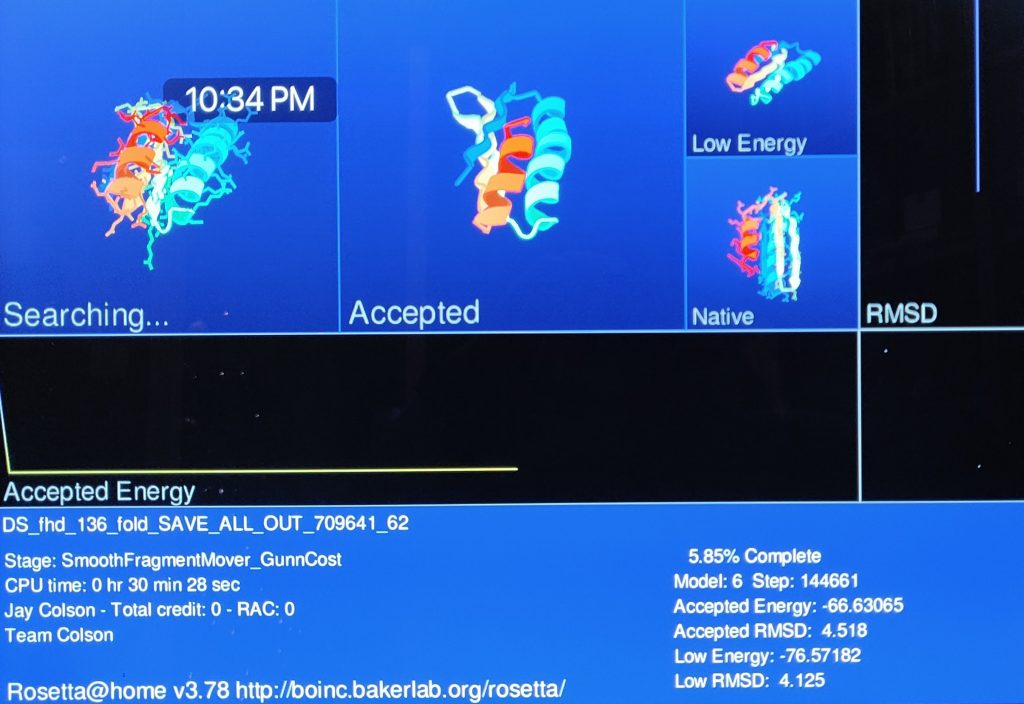 ---
Spreadshirt Paraphernalia
Recently (August 2018) being diagnosed with pancreas cancer, I had the desire to coerce my family into wearing silly clothing symbolizing the fight that exists in our team. This design is just geeky enough to make the cut. Binary on the back (with ascii translation in the far right column) and a human readable F-CANCER on the front. Sharing here purely for the fun of it.
---